Shannons Wheels 2023
The 42nd 'Wheels' event
Sunday 19th February
10:00am to 1:30pm
Queanbeyan Showgrounds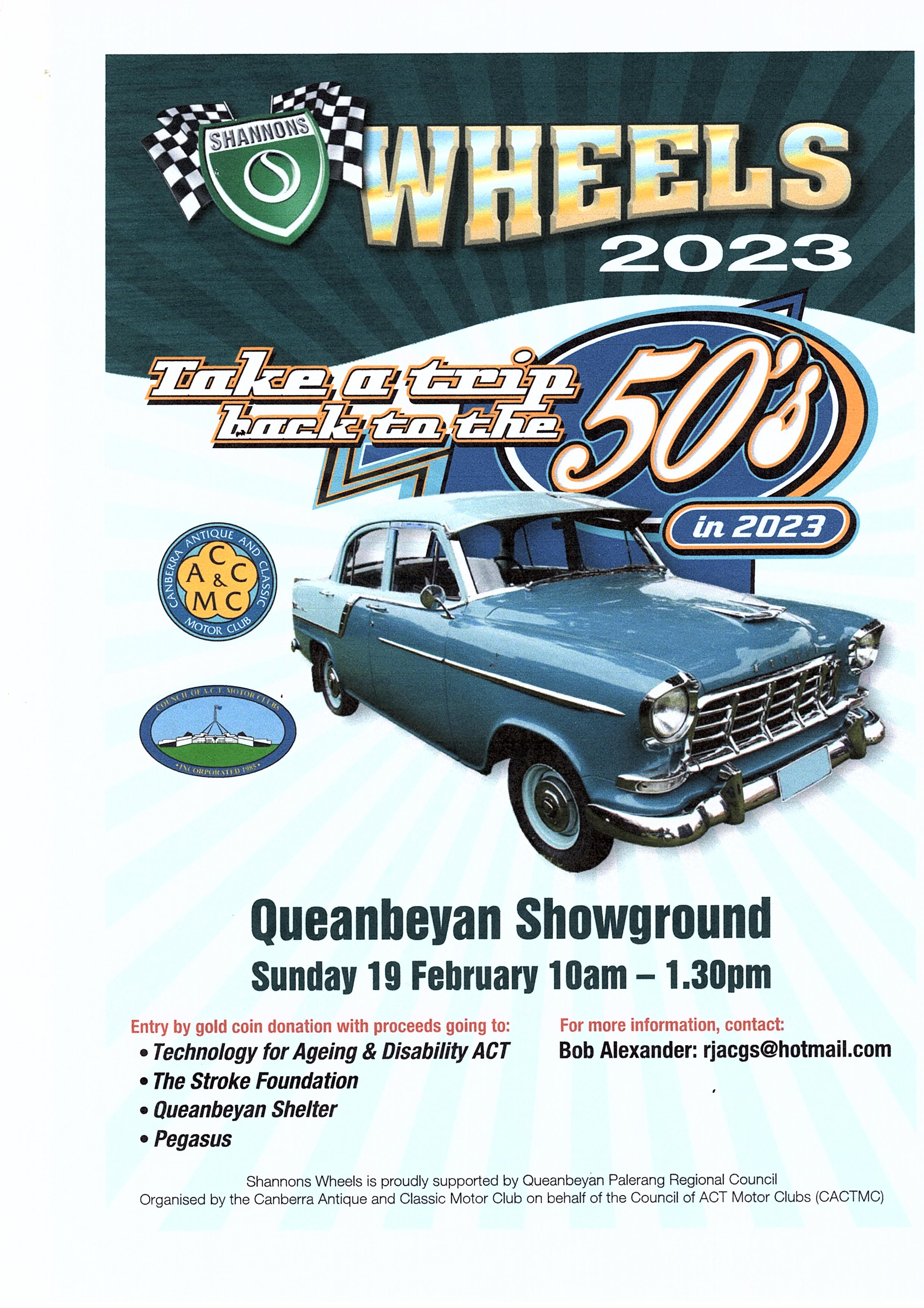 Council of ACT Motor Clubs
in association with
Canberra Antique and Classic Motor Club
present the 42nd edition of &nbsp 'Wheels', the Region's autumn vehicle display.

The Wheels display brings together veteran, vintage, historic, classic, and modified cars and bikes as well as modern and electric vehicles from the Canberra region.

This year there will be trophies for the following categories: Vintage & Veteran cars; Historic cars; Vintage, Veteran & Historic bikes; Historic Modified cars; Modern & Electric vehicles.

This year the event is again sponsored by


&nbsp
Back to the 1950s
The Shannons Wheels charity car and bike display will be held at the Queanbeyan Showground on Sunday 19 February 2023.
The 1950s were wonderful times in Australia.
The Second World War was fast becoming a distant memory and Australia was riding high on wheat sales. Wool exports grew to such an extent that the country was literally being financed 'off the sheep's back'.
It was also a time when the motor industry re-established full-scale manufacturing world-wide.
In Australia General Motors-Holden and Ford both launched their Australian versions of cars suited to local conditions.
In France Peugeot, Renault and Citroen released their modern, post-war vehicles.
In England, the Morris Minor was in full production, and the Standard Vanguard appeared in markets all around the world.
The late 50s also saw the birth of the great "swinging 60s" icon, the Mini.
In Germany Volkswagen Beetle production boomed, eventually seeing over 20 million produced. Mercedes Benz wowed the world with new models such as the 300SL Gullwing, while in the United States all manufacturers - GM, Ford, Chrysler, Studebaker, Packard, Nash, Hudson - had retooled and were producing their truly modern post-war automobiles.
In 1953 the motoring landscape in Australia was changed forever with the running of the first Redex trial. Further trials were held in 1954, '55, '56, '57 and '58. They captured the imagination of Australians and set in place infrastructure changes that made motoring across the length and breadth of the country possible.
There will never be another time like the 1950s.
It is against this background that the Council of ACT Motor Clubs themed its 42nd annual Shannons' Wheels charity vehicle display "Back to the 1950s".
Clubs affiliated with the Council of ACT Motor Clubs will display their 1950s vehicles in a featured location in the Queanbeyan Showground arena, but all eras of motoring will also be strongly represented.
The display will be open to the public from 10.00am to 1.30pm.
Entry will be by gold coin donation.
Funds raised will support four local charities –
Technical Aid to the Disabled ACT
Stroke Foundation
Pegasus
The Queanbeyan Shelter
There will be plenty of food and drink outlets around the arena.
Shannons Wheels 2023
is organised by the Canberra Antique & Classic Motor Club
on behalf of the Council of ACT Motor Clubs
The event is sponsored by:
Shannons Insurance
and supported by:
Queanbeyan Palerang Regional Council
and many local and regional businesses.
For further information, contact:
Mr Bob Alexander by phone: 0417 880 064 or email: rjacgs@hotmail.com

&nbsp &nbsp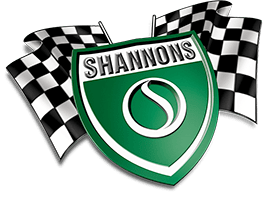 &nbsp &nbsp