CACTMC Documents
Click the link to download a document
Governance documents
Memorandum of Understanding
Concessional Registration Scheme (CRS)
between Transport Services and City Services Directorate, ACT
and the Council of ACT Motor Clubs Incorporated
To provide for the operation of the ACT Veteran, Vintage and Historic vehicle registration arrangements which commence on 3rd April 2023

Click this link to download the MOU - signed December 2022
MoU Signatories: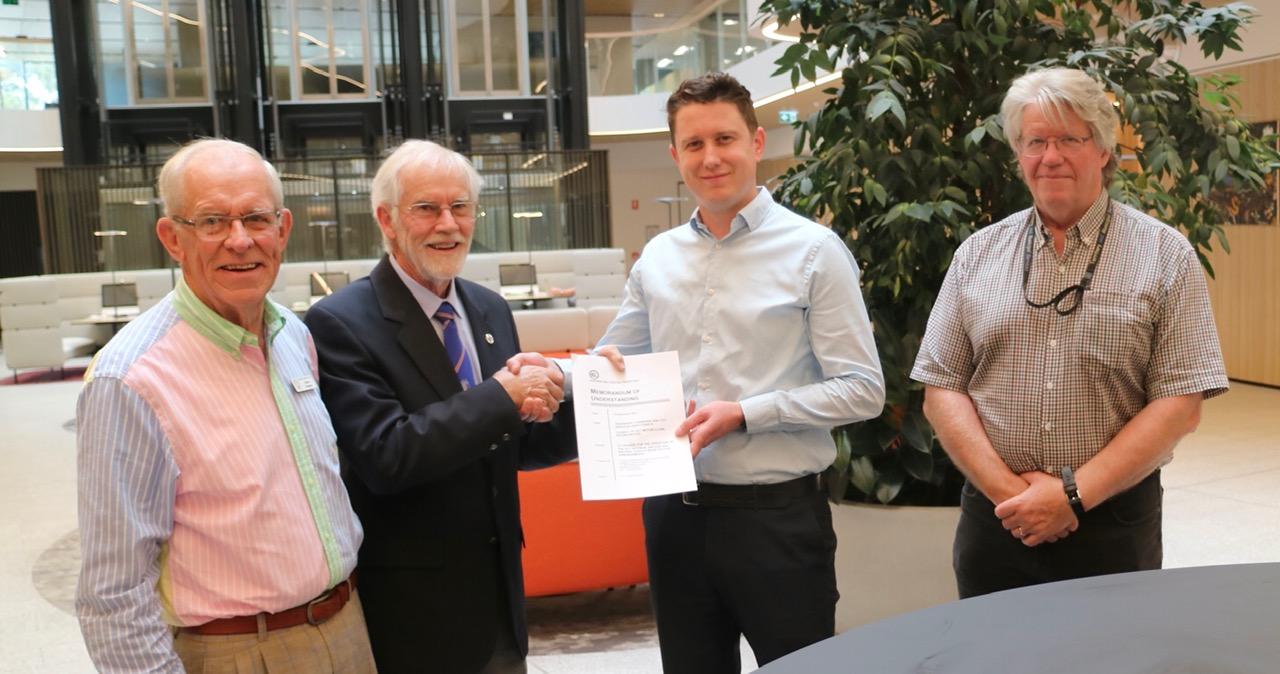 L to R: David Rogers (CACTMC Registrar),
Roger Amos (CACTMC President),
Murray Nichol (Transport Canberra, ACT),
Rod Paule (Transport Canberra, ACT)
CRS Presentation to Registrars - March 2023
Click this link to download the CRS Presentation


&nbsp
CACTMC AFFILIATION
All CACTMC Affiliates (clubs) are required to renew their CACTMC affiliation and pay the relevant annual fee by June 30 each year.
Download the 2023-24 CACTMC Affiliation Pack here!
The pack contains an instruction sheet and the following forms:

Annual Affiliation Return


&nbsp

List of Endorsed Vehicles (3 forms)

(ACT CRS, NSW HVS & NSW CVS)
&nbsp

(ACT) CRS Authorised Club Signatories form


Relevant forms must be completed, signed and submitted to the Secretary (secretary@CACTMC.org.au) with fees paid (by EFT) by 30 June.


Canberra Pie Cart
CACTMC is the custodian of an unique and iconic piece of Canberra's automotive history, the Canberra Pie Cart (aka Wilkie's Pie Cart).
Download the [Pie Cart slideshow]
Council communication
Communique (CACTMC newsletter for Affiliates)
ACT Concessional Registration
ACT Concessional Registration Scheme (CRS)
(for UNModified Veteran, Vintage and Historic vehicles built more than 30 years ago)

NSW Conditional Registration
FACT Sheet #1 TfNSW Historic and Classic vehicles - log books


Refer to NSW Conditional Registration process for:
NSW Historic Vehicle Scheme (HVS) - for UNmodified vehicles
NSW Classic Vehicle Scheme (CVS) - for MODIFIED vehicles